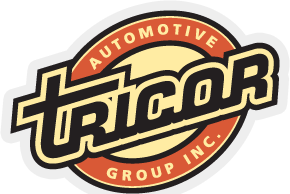 Boyer's Ultimate Auto Appearance Protection Plan
Powered by the Complete Lineup of Tricare Customer Care Products

 Tricare is a list of products offered to you to help protect you from the costly repairs and cosmetic damages that can happen to a vehicle over time.

    One of the most special parts of buying a new vehicle is the new vehicle beauty! No mud, no rust, the seats are in mint condition and you can almost see the vehicle shining from a mile away. It's a great feeling! You can hold on to that special feeling and protect your investments with the best auto appearance protection plans available!

 
Ultimate Rust Protection
This Electromagnetic Surface Protector is patented device that is attached to the vehicle. It sends out pulse wave signals to protect the sheet metal surface of the exterior and interior of the vehicle from rust. It is an eco-friendly option that eliminates the need for yearly sprays. It's transferable and features a lifetime warranty with yearly inspection.

Because of it's patented pulse wave approach, it reaches more of the vehicle from rust damage that are usually left untouched by  sprays and other protection methods - like the roof, inside seam areas and above the window line.
To date, Tricare's Electromagnetic Surface Protection has eliminated the need for over 500,000 liters of oil and solvents normally used to deliver this type of protection.
Xzilon
The Xzilon Molecular Adhesion is a new state-of-the-art exterior protector that helps to keep your vehicle looking brand new- without waxing. It is a product you need to see to believe!
It is an industry certified product that is approved for all Boeing & Gulfstream aircraft as the go-to exterior protection. It products against permanent damage and excessive wear and tear vehicle are normally exposed to, including: UV rays, acid rain, bird droppings, tree sap and road tar. It also features a brand new 10 year warranty!
This product differs from traditional waxes greatly and
must
be applied by a certified staff member at a recognized Dealer (this means us!) for the warranty to apply, and for the product to perform its best.
* Beware of fraudelent & illegally obtained products on the internet *
Ultimate Interior Protection
Tricare offers top-rated Fabric and Leather treatments. They are specially formulated to protect the interior against permanent food and drink stains. Basically, it's like having invisible seat covers, because it protects with a shield that doesn't alter or change the fabric and leather's natural look or feel! This also protects you against burns, rips and tears with additional warranty coverage.


Underbody Protection Spray

The Underbody Protection Spray is an option for those who wish to protect the Underbody of their vehicle, however, in most cases the Rust Module above eliminates the need for undercoating.
This undercoating seals the bottom of your vehicle and protects it from a laundry list of elements:
Seals underbody off from road salt,
Stones
Gravel & dirt
Acid rain
Guaranteed protection again corrosion
Helps insulate the vehicle
Acts as a sound deadened
The undercoating exceeds all factory warranties, and it remains pliable for today's frame construction.
All of these products are available to you during your new vehicle delivery process. Most products must be applied and installed before delivery, so speak with our Business Department ASAP about these products and protect your vehicle with the best protection in the industry!