Boyer Chevrolet Lindsay is honoured and proud to be AutoTrader's 2015
NATIONAL DEALER OF THE YEAR!
(We know...who would have thought a Dealership in the small town of Lindsay, Ontario
would beat out some of the best city Dealerships in the country!)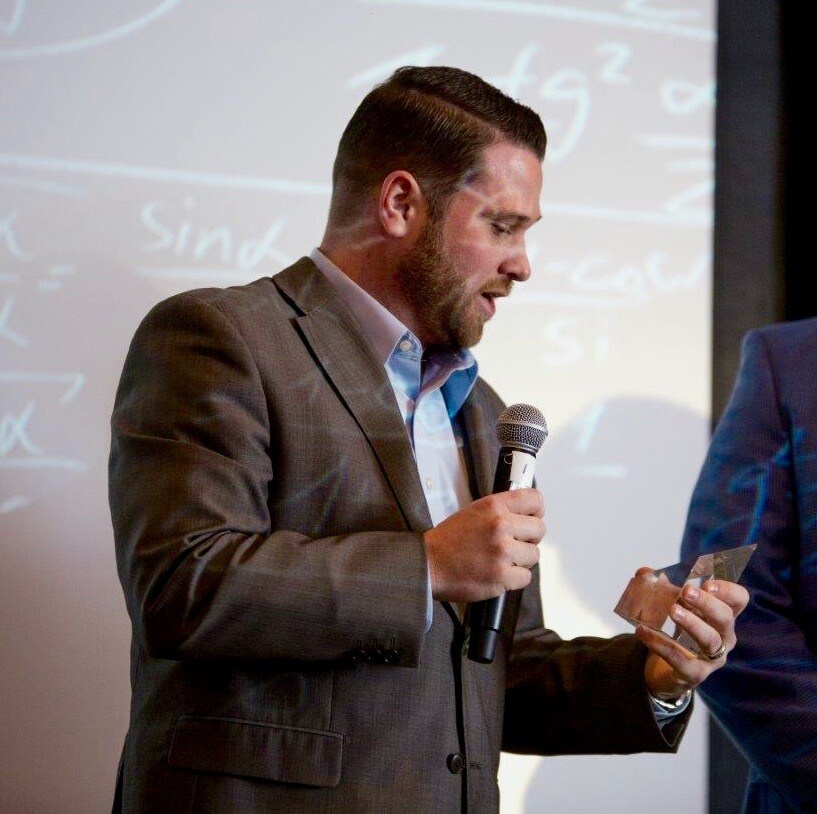 Brandon Boyer receives National
Dealer of the Year Award at Canada's
International Autoshow in Toronto
February, 2016.
We were so proud to have received this inaugural award! Over 900 Dealers across Canada currently on the Reviewsii platform were bidding for this coveted title, and we at Boyer's were ecstatic to learn we had earned the top spot! Winners were selected using an automatic algorithm which measures a Dealership's average star rating, their consistency of reviews and the overall quality of consumer content within their Mobials account including real consumer pictures and unique review comments.
What's the real reason we won? Our AWESOME customers - that's what!
Every postive consumer review we recieved from our Sales and Service customers pushed us closer and closer to this award. We, quite literally, could not have done it without you! So to all of our current, previous and new customers - we thank you and share this award with you!
Reviewsii is a technology powered by Mobials designed to help Dealers capture and promote honest and quality online consumer reviews.
Dealer of the Year Announcement & Article by Canadian Auto Dealer
Dealer of the Year Announcement & Article by Auto Remarketing Canada