Welcome to Boyer Chevrolet Lindsay's Credit Mechanics Auto Loan Center!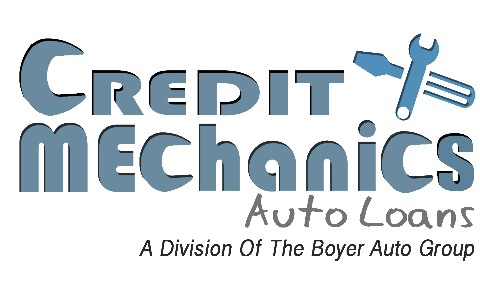 The Credit Mechanics are a division of the Boyer Auto Group, and they work closely with you to understand your credit situation and they work fast to get you behind the wheel! Finances can be tricky and we're here to make sure you're informed and confident while using the service.

Many of you know where to bring your pet if they get sick, who to call when you need a new roof and
where to bring your car for oil changes
and maintenance. But fixing your bad credit was never as simple, until now!
Here at Boyer's we believe that bad things can happen to good people, and sometimes everything isn't black and white. Thank you for visiting the Boyer Chevrolet Lindsay Credit Mechanics Center, we are happy to help you out!
We'll help you navigate through the main steps of fixing Bad Credit: Top 10 things you should know right away, how bad credit and auto loans affect each other, and most importantly, how The Credit Mechanics can help you!

Click the links below to continue your research, or use the page below to contact us. Let's get you back on track today!